Greetings stylish ones,
As I was looking for clothes to create more exciting sets on
Polyvore
, I came across many fashionable clothes that came from this website called
YESSTYLE
. I decided to click on over and see what this website was all about. If you have ever been to the site you will know that I wasn't disappointed, seeing as how cute trendy clothes abound. (I even saw products from Anna Sui!) Before heading over to the women's section, I decided to see what the clothes for the guys looked like. To my amazement, I found fresh and exciting looks for the guys as well including vests, blazers, and even harem pants!
Then, I came across this fierce Asian model boy. His style and the way he modeled the clothes were on point to say the least. He really sold me the clothes well and made me want to wear them as a phenomenal model should. Of course, I had to snag a couple of shots for you guys.
I mean it is like he came out of nowhere to show up and look awesome!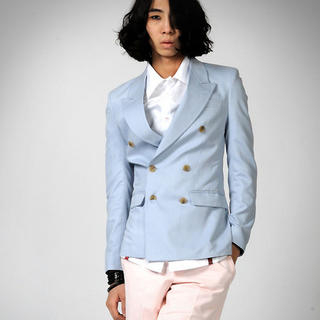 Phenomenal.
YOU...
BETTA...
WORK!!!
How do you say FIERCE in Korean?!
Dismissed!!
*to see more of this Stylish Gent and all the wonderful clothes he is wearing, head on over to
YESSTYLE.com
**images provided courtesy of
yesstyle.com